SIXTH GENERATION BMW 7 SERIES UPS THE ANTE AGAINST MERC S-CLASS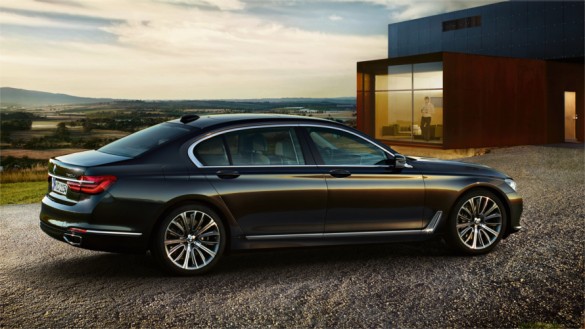 For long counted as one of the best luxury saloons in its class, the German marquee BMW 7 series embodies style, performance, and safety, besides being counted as a marvel of technical excellence. The model began its journey in 1977 and has evolved into a flagship model for the makers with its current sixth generation being tagged as a combination of beauty and performance. Its sixth generation avatar is a fitting riposte to the class leading Mercedes S-Class, thanks to its powerful engine options, rich features, and stylised contours. In India, BMW commands a pride of place in the lexicon of luxury cars so much so that even
used BMW 7 series in Delhi
gets lapped up by connoisseurs.
Available in a total of ten trims with five each of diesel and petrol engine options, two variants namely,
M760Li xDrive and M760Li xDrive V12 Excellence have been recently added to the repertoire of 7 series. The makers claim these two additions to be the most powerful BMWs made till date. Sporting a costly price tag of more than a Crore, the marquee has been specially designed for the crème de la crème, who value elegance and class perhaps more than performance – though the 7 series doesn't disappoint in the latter category by any means. However, those aficionados who are held back by the hefty price tag of new 7 series can look out for the
best dealers for buying used BMW 7 series in Delhi
or in any other metropolis in India.
Exterior
: The latest edition is 130 Kg lighter than its outgoing avatar, thanks to the usage of Aluminium and a carbon core structure wherein the latter happens to be a mix of carbon fibre, steel and plastic. There have been refinements in the exterior – be it in the form of futuristic looking headlamp cluster, kidney shaped radiator grille, double spoke 18 inches alloy wheels, or sleek contours on all sides. In fact, the louvers spanning the radiator grille open and close in tandem to let an improved air supply inside the engine – all thanks to the feature called Active Aero function. It goes without saying that those aiming at
used BMW 7 series in Delhi
or elsew
here would rue the absence of this function.
The chrome rich front facade exudes magnificence in abundant measure with the headlamp cluster housing powerful LEDs as headlamps, cornering lights and daytime running lights. Interestingly, the laser module emitting a low beam light – even though not appearing as blinding to the oncoming motorists – illuminates the road ahead quite adequately for one to drive in absolute comfort and safety. The side profile imbued with dollops of chrome – from the window sills and door bottoms to the door handles, lends a touch of class.